6 Stupendous Sticker Activities for Kids . . . Now say THAT three times fast!
Seriously, though, stickers are an unsung hero. They can be a great tool for learning, rewarding, decorating, playing, and so much more. And — even better for busy moms and teachers — stickers are quick, handy, and MESS-FREE!
So "stick around" to learn how to get kids learning, writing, and having some creative & kid-centered STICKER FUN!
Using stickers can be a great way to get kids excited about writing. The sky is the limit for the stories that can be invented simply by placing related (or unrelated!) stickers on blank pages. Let kids go wild making a sticker story, then you (or they) can write the words on each page to explain what's going on. Get step-by-step instructions and 7 story idea prompts in Learning How to Write a Story with Stickers.
Gently and carefully explore your child's emotions by letting them draw or make a sticker book of things that are scary to them or that make them sad, nervous, or mad. By putting children in charge of their own creations, you can help take the fear out of exploring frightening, sad, or disagreeable topics they might otherwise avoid sharing. You might be surprised what they reveal. After discussing each item, have your child use stickers to spell out and label their corresponding emotions — a great way to help little ones get in touch with their true feelings. Read the full post here: Sticker, Color, and Paint Your Way to Emotional Awareness.
Stickers are perfect tools to help kids identify and express their "personal style." Have your child decorate a school folder or notebook and talk about why they chose (or didn't choose) certain stickers. As a parent, you can learn about your child's changing tastes and preferences while helping to build their confidence and self-awareness. Clothing and accessory stickers are another great way to see what your child is "into" now: Let them create sticker characters and scenes and then describe what the characters are doing, what their likes and dislikes are, and so on. You can learn a lot about your child's social life through their answers! Learn more in the full article: Help Kids Express Their Personal Style.
For you "foodies" out there, you'll especially enjoy using our Make-a-Meal Sticker Pads to let kids concoct their own versions of what they think breakfast, lunch, and dinner "should" look like. Use your child's finished "sticker plates" to start a basic chat about food groups, portion sizes, muscle- and brain-building foods, and more. Extend the learning by using real foods to recreate meals on plates that match your child's sticker plates, or make alternative meals to your child's sticker plates and compare and contrast the two. Learn more and get tips on helping kids to make healthy food choices at school in Nutritious Choices for the Lunch Line.
With the holidays fast approaching, now is the time to start divying up the workload of all that spirit-sharing. This year, have the kiddos use stickers to make homemade holiday wrapping paper, cards, and gift tags. Loved ones will be THRILLED with the personalized touch of your children putting their own artistic spin on your giftwrap & trimmings. Learn more "sticker-iffic" tricks — like using stickers to play The Neverending Story Game — in 5 Creative Play Ideas for Stickers.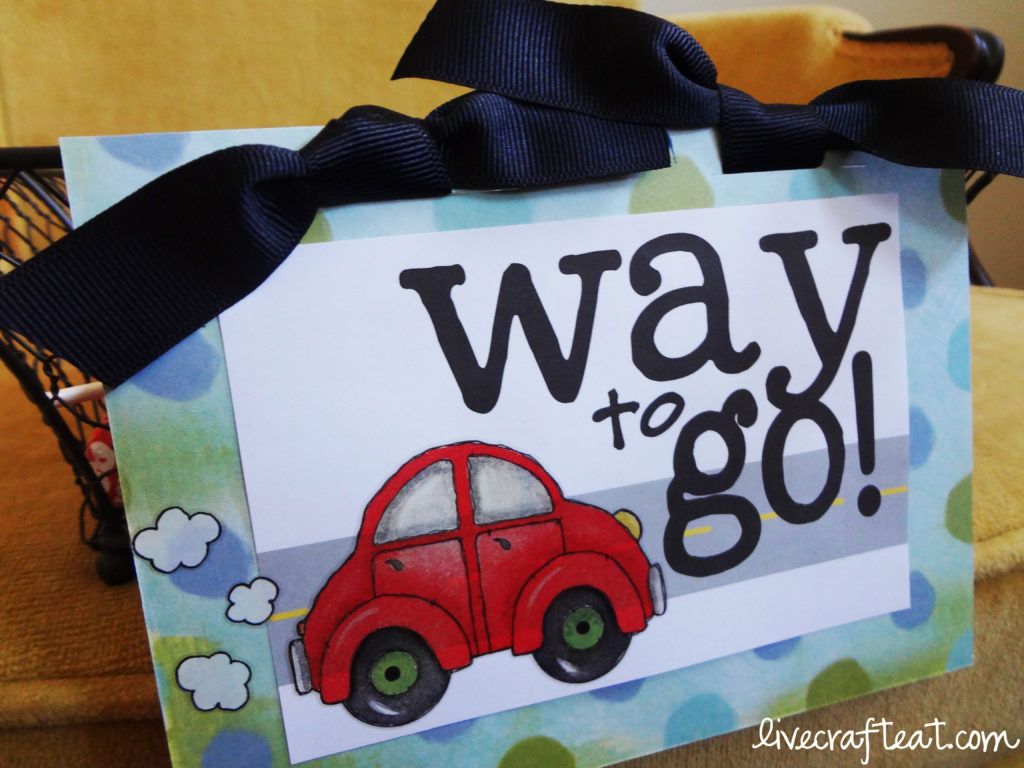 After your little ones get their fill of treats at Halloween (or Christmas, or Easter), consider taking out the BEST of the BEST treats and putting them in a special bin or basket. Let your kiddos decorate their REWARD BASKET with stickers however they like. Then when you spot your little ones doing something extra kind or helpful, reward them on the spot by telling them they've earned a treat from their "Way to Go" basket for being so good! It'll keep the sugar-highs and tummy aches at bay to dole out their candy haul over several weeks (instead of days). Click here to read more and get a free "Way to Go!" printable label for your REWARD BASKET.
* * *
See? We told ya — Stickers really are an easy-peasy-lemon-squeezy way to have Creative play,  Every day . . .  with NO MESS. That's our story — and we're STICKIN' to it!
Got your own idea for some Stupendous Sticker Fun? Share it with us in the comments below, or start a conversation on our Melissa & Doug Facebook page.