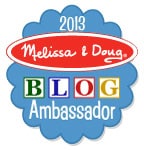 In a blink, summer is over. While there is relief at having a little more time during my days to get things done, I miss my first grader during her time in class. Part of my job as mom is to get her off safely in the mornings, but equally important if not more so, is the time I spend bonding with her when she gets off the bus at the end of the day.
Though she is only 6, I already worry about the years where talking to me won't come quite as easy. It is important to establish good habits and routines now to help cope with those years later! She needs to know that she can confide in me the troubles of her day. That's not likely to happen if I'm busy on the phone or folding laundry when she walks through the door.
After school is a crazy busy time for all families. Homework, activities, social gatherings, appointments for parents. The list of distractions is monumental. But a little tiny bit of quality bonding time goes a very long way. It doesn't need to be involved and elaborate.
Here are my favorite tricks for getting the daily scoop:
1. Head to the yard: After being penned in all day, kids love a little fresh air. Choose a simple, quick activity that keeps them close and willing to talk. Bubbles are perfect for this. We sit in the patio chairs, blow bubbles, and I ask her questions about her day. You could also easily play a game of catch or kick a ball between you. Check out the Sunny Patch Outdoor shop for more inspiration.
2. No "yes or no"!: Try to ask open ended questions, not ones that can be answered with a "Yup." or "Nope." Once that conversation is started, things should get easier.
"Which story did your teacher read today?"
"What game did you play during recess?"
"What choices did you make at lunch?" (Why this is an especially great question here.)
"Who did you do something helpful for today?"
"What was your most/least favorite thing that happened today?"
3. Have a snack prepped: My daughter is much more likely to chat with me over a plate of cheese and crackers. When she's too hungry, the crabby shows through and her answers are terse. Snacks don't need to be over the top, if you need inspiration check out 30 days of after school snacks here or 20 healthy on-the-go snacks here.
4. Little bits add up: Go easy on yourself. Even if you're so busy you can't see straight, all it takes is 5 minutes of focused one-on-one time with your kids to make them feel important and to establish those lines of communication. If an issue arrises during the afternoon check-in that you don't have time to immediately address, tell them you'll chat in further detail over dinner or after baths. Just be sure to follow up!
_____________
Tiffany Dahle is the hostess behind Peanut Blossom where she shares her belief that strong families start with strong and happy mothers. She encourages you to develop everyday possibilities for stretching your creativity while doing what you do to keep that household running!
You can find Tiffany on Facebook, Twitter, Google+ and Pinterest.
_____________
Liked this post?