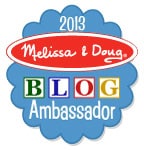 Back to School time is upon us; do you have your lunch packing skills ready? This was my least favorite part of kindergarten so we're heading into first grade prepared! I've created a master list of 30 successful packed lunches that my little lady gave two thumbs up to last year and I'm sharing them today over on Peanut Blossom.
What do those 30 menus have in common? My four favorite packing methods:
1. Roll-ups: My daughter's favorite. Take deli meat and/or cheese, lay it flat. Roll it up like a burrito. Slice it into chunks, hold in place with toothpicks.
2. Stackers: I call this the "make your own lunchables" method. Meat, cheese, crackers, and assorted toppings are presented for the kids to mix and match their own bites.
3. Nibble Plates: Also known as "What on earth do I have in the fridge?!" day! Random bits and pieces that have some seemingly cohesive theme are presented in their own containers to nibble on. Bits of leftover chicken, fruits, veggies, etc.
4. Cut-outs: There are a precious few sandwiches on my list. When they hit rotation, I use a larger cookie cutter to remove the crusts. My favorite is a scalloped heart shape that uses almost every ounce of food with little wasted edges.
So what are your survival techniques for getting lunches in those boxes day in and day out? Share with me in the comments below and head on over for the full list of menus here!
_____________
Tiffany Dahle is the hostess behind Peanut Blossom where she shares her belief that strong families start with strong and happy mothers. She encourages you to develop everyday possibilities for stretching your creativity while doing what you do to keep that household running!
You can find Tiffany on Facebook, Twitter, Google+ and Pinterest.